With Citrix AppLayering, BIS-F do it differrent, so the convertion of the vDisk is not necessary, the complete AppLayring BIS-F description can be read here, also if the convertion need to be run or not, here.
Configuration Note:In the Platform Layer you have to installed the Citrix PVS Target Device Driver, you can add an extra disk (WriteCacheDisk) to the system as describes in the following CTX Article – section Platform Layerand configure the BIS-F Policy Citrix > Configure Citrix PVS Target Devicewith the right Driveletter (e.g. D:).
If you do not add a extra Disk you can also use the command subst D: C:\_AppLayeringWCDTemp
All the other steps from the CTX Article – section Platform Layerwill be done by BIS-F.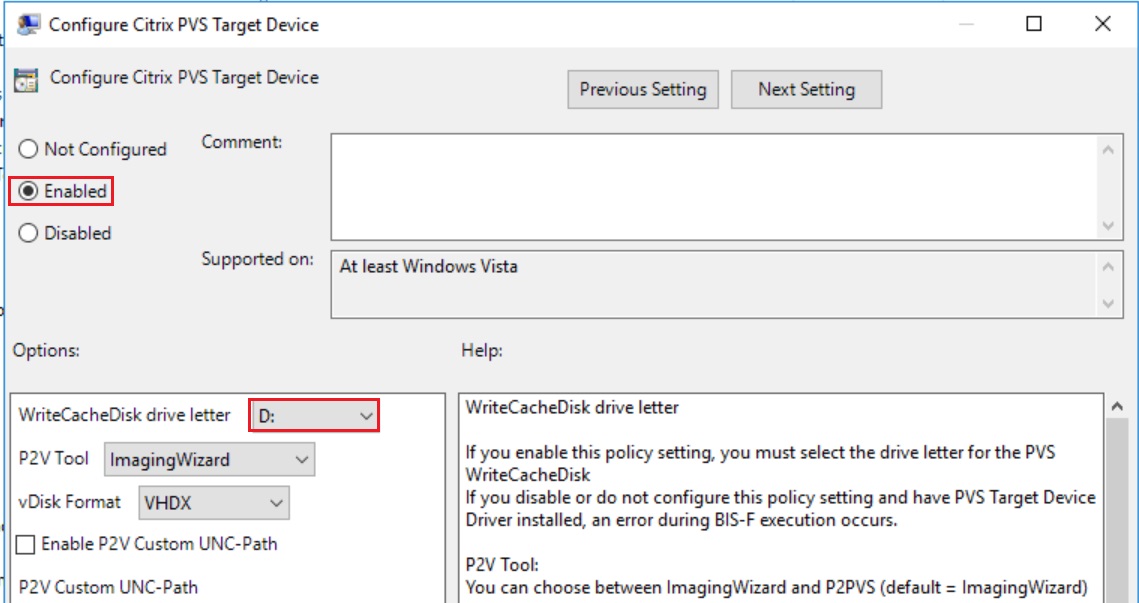 If you do not add a extra disk, please check and remove the Driveletter from the Policy (Disable the Policy)