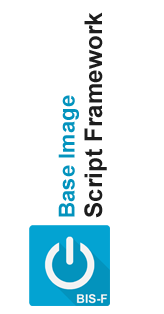 Working on the next Version of BIS-F 6.0.3 it's supporting Hyper-V UEFI, BIS-F using ImagingWizard instead of P2PVS to convert the Disk to the attached vDisk and also supports Citrix Optimizer Engine (CTXOE).
But for the next Major Release 6.1.x we have a big list prepared with Features, Issues, and Bugs.
Is that we really need or do you think in a other way ? Please leave us a comment below about your feature request, known bugs or something else.
You can also use the BIS-F Form in the menue.
all the best Matthias, Florian, Mike and Jonathan (BIS-F Dev Team)
| | | |
| --- | --- | --- |
| ID | Work Item Type | Title |
| 109 | Feature | WhoAmI function Computername WIN- or Desktop- |
| 119 | Feature | Consolidate Scripts from Prep and Pers to one script for each product |
| 141 | Feature | Check for CLI commands for Desktop Virtualisation Best Practice Analyser integration |
| 142 | Feature | Enable logons after BIS-F ran succesfully |
| 145 | Bug | Add proper Disk Cleanup (cleanmgr.exe) support |
| 150 | Feature | Create virtual hard disk for PVS during BIS-F sealing process |
| 152 | Feature | Set LogFile Retention |
| 153 | Feature | Email support |
| 154 | Feature | Windows Eventlog instead of Logfile |
| 155 | Feature | ADML Translation de-de |
| 157 | Feature | Revisit all scripts to use standard POSH-Verbs |
| 158 | Feature | Support for Acrobat DC/Fix for licensing issue |
| 159 | Feature | Configure vmOSOT Template to use |
| 160 | Feature | ADML Translation fr-fr |
| 161 | Feature | Create BISF Service instead of schedule Task |
| 162 | Feature | Remove all non present devices from Device Manager |
| 166 | Feature | remove all Messageboxes, Input Boxes – ADMX config only |
| 167 | Feature | Cached Policies not deleted |
| 168 | Feature | Printer Installer Preparation |
| 169 | Feature | Add Citrix AppLayering Support |
| 170 | Feature | Remove all Messageboxes, Inputboxes |
| 171 | Issue | Hyper-V gen2 uefi boot |
| 172 | Feature | P2PVS and ShellHWDetection (available with the upcoming Version 6.0.3) |
| 173 | Feature | F-Secure Preparation |
| 174 | Feature | Citrix MCS/PVS with WEM refresh cache on startup |
| 176 | Feature | UEFI / Hyper-V: Using ImageWizard.exe P2PVS instead of P2PVS.exe (available with the upcoming Version 6.0.3) |
| 177 | Bug | PVS: Format WriteCacheDisk on private Image would skipped, but performed a reboot loop |
| 179 | Feature | redirect all eventlogs to WCD |
| 180 | Bug | Installer Script – Scripts not in custom folders being kept during Update |
| 181 | Feature | Support for Citrix System Optimizer Engine (CTXOE) (available with the upcoming Version 6.0.3) |
| 183 | Feature | BIS-F Personlization running based on DiskMode |
| 184 | Feature | AV TrendMicro |
| 185 | Feature | enable nvidia display driver if installed |