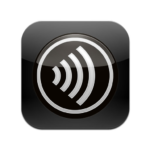 Auto-update provides automatic updates for Citrix Receiver for Windows and for the HDX RealTime Optimization Pack without the need to download updates manually. Auto-update gives you automatic access to the latest version of Citrix Receiver with all the newest features and most up-to-date fixes and security updates.
By default, auto-update is set to enabled and checks for updates daily.  When an update is available, Citrix Receiver notifies users to accept the download and install the update.
You can set auto-update to any of the following options:
Notify me when updates are available
Do not notify me when updates are available
Leave updates up to my administrator
Auto-update can be configured on both Citrix Receiver for Windows and StoreFront. In Citrix Receiver for Windows, configure auto-update by using either the Group Policy Object administrative template or the command-line interface and the Advanced Preferences dialog.
You can configure auto-update using StoreFront only when you add or refresh a StoreFront account. Citrix Receiver for Windows automatically detects the auto-update client configuration and notifies you.
Limitations:
Your system must have access to the internet.
Receiver for Web users cannot download the StoreFront policy automatically.
If you have configured an SSL intercepting outbound proxy, you must add an exception to the Receiver auto-update Signature service (https://citrixupdates.cloud.com) and the download location (https://downloadplugins.citrix.com).
By default, auto-update is disabled on the VDA. This includes RDS multi-user server machines, VDI and RemotePC machines.
auto-update is disabled on machines where Desktop Lock is installed.
How to configure it via manual install, command line, ADMX or Storefront can be found here:
http://docs.citrix.com/en-us/receiver/windows/4-8/configure/config-xdesktop/config-auto-update.html